About the Devereaux Property Management Team
Locally owned and operated, Devereaux Property Management Services, Ltd. is a comprehensive real estate service provider in Red Deer, Alberta. Licensed property managers and REALTORS® Dale Devereaux and Bill Hogg offer expert advice and top-tier service in the commercial, residential, and rural sectors.
---
Dale Devereaux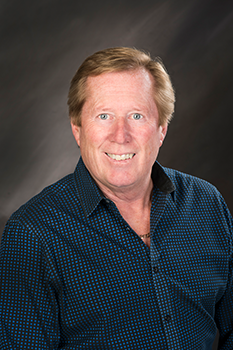 I have been married to Cheryl for 37 years. We have 3 daughters, Fonda, Tara & Amy – all live in Red Deer. We have 4 Grandchildren.
REAL ESTATE ACCOMPLISHMENTS
Celebrating over 30 years of selling real estate in Central Alberta.
Top 21 in Canada for 21 Years.
Sale associate of the year 2003 – for all of Canada in the Century 21 system.
Inducted into Century 21 Hall of Fame for the world – the 4'th Canadian in Century 21's 40 year history.
COMMUNITY SERVICE
I was with the Piper Creek Optimist Club of Red Deer for 20 years. We were instrumental in doing several projects such as the 24 Hour Relay in which we raised about $75,000 per year that we gave to local charities.
DARE – I was involved in raising funds for this worthwhile cause.
Red Deer Public Library Children's Section fundraising for renovation.
Red Deer Hospital – NEO Natal Area.
Ronald MacDonald House – I was on the board which raised 12 million dollars in 1 year which allowed us to build our house the next year. I still go and prepare meals for the families staying in the house.
Red Deer Hospice – I donate a gourmet dinner for 8 prepared at my home, to the Hospice Gala dinner silent auction prize. It usually raises around $2,000. This money all goes to the Hospice.
Feed A Family at Christmas – I feed at least 300 families with turkey, potatoes, vegetables, dressing and cranberries. Our customers and friends also donate collectively, over 19 years and we have fed 20,724 people so far!
---
Bill Hogg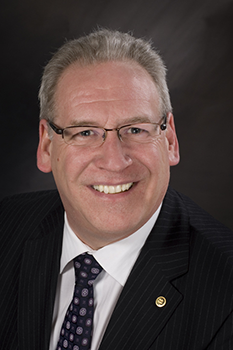 I have been married for 32 years to Mary. We have 2 children, Elysa and Kyle. Elysa and her husband live in Calgary and Kyle lives in Calgary.
PROFESSIONAL CAREER
Have been a licensed REALTOR® since 2014. I am qualified in Residential, Rural, Commercial real estate markets, property management and I am an Accredited Buyer's Representative & Seller's Representative Specialist – National Association of REALTORS®.
Retired in 2012 after 37 plus years with a major Canadian financial institution during which I held various management/leadership and sales roles in retail and commercial banking. I started out as a Management Trainee and held positions throughout my career such as: Assistant Bank Manager, Administration Manager, Branch Manager, Community Are Manger, Commercial Banking Area Manager, Community Commercial Sales Leader, Direct Mid-Market Commercial Banking and finally retiring as the Vice President, Alberta/Northwest Territories Commercial District.
Previously a part time instructor at Red Deer College, Continuing Education & Corporate Training instructing courses in Human Resources, Organization Structure, Leadership, Management, Supervisory, Change Management, Communication and Team Building.
Graduated in 2010 from University of Toronto, Rotman School of Management Advanced Leadership Program.
Graduated in 2003 from Dalhousie University, Department of Business with a Master of Business Administration (Financial Services).
Graduated in 2001 from the Institute of Canadian Bankers with the designation of Fellow of the Institute of Canadian Bankers with Honors (Gold Medal Achievement).
Graduated in 1998 & 1999 from the Institute of Canadian Bankers with the Person Financial Counseling Diploma and Investment Funds in Canada.
COMMUNITY SERVICE
Member of the Organizing Committee for the Annual Golf Tournament for the Red Deer College
Volunteer – Christmas Bureau
Honorary Chairman, BMO Annual Kids Help Phone Boolathon for Central Alberta
Campaign Leader, BMO Annual Employee United Way Campaign
President, Philippines Canada Trade Council – Vancouver, B.C.
Director, Philippines Canada Trade Council – Vancouver, B.C.